Grow your gym
---
Renowed reliability and ease of use, best web servers in the business
---
Conversion tested template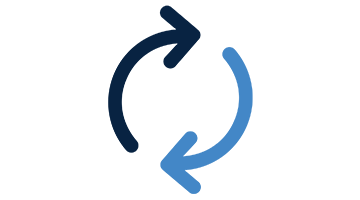 Improve your conversion rate with key features.
---
Custom Brand styling
Digitize your colors and pride
---
See your audience and improve your process
---
Fully encrypt website, preventing unwanted attention
---
3 revisions prior to launching website
Satisfaction Guranteed!
---
Digital Uploads for your content
We will provide an easy system for you to upload your content
---
Up to 8 pages per section (IE: 8 Coaches page)
Huge real estate to deliever all the content you need to your clients
---
Weekly website Backups
Sleep Easy
---
1 Hour Support and Edits
Change your mind or style? No problem!
---
Standard Package with Marketing Tools.
All the latest software to hit the ground running
---
SUMO Sharing Tools
Industry leading website software helps to increase traffic organically, create leads and allows testing for mailing lists and heat maps to determine which content your members value most.
---
Built in Call to Actions
Increase the change of sales and contacts
---
Advanced Homepage styling
Custom video or slideshow intro to hook your clients in
---
FREE Advanced SSL Encryption
(YOUR COMPANY NAME | HTTPS://yourdomain.com)
A more professional undertaking to security
---
Up to 12 pages per section (IE: 20 Coaches/staff page)
Enough space to be a true content provider.
---
High performance NGINX servers and Sitewide PHP workers (Increase speed)
Optimized software and hardware to increase your page loads
---
Integration with your 3rd party technologies
More tools to allow for greater attraction of clientele
---
Install booking system or Payment Gateway
Easy user interface to help your clients
---
We will Extract your web assets and data from your current website (Saving you time)
We will do most of the heavy lifiting and content gathering for you! Sit back and relax!
---
Map URLs to Retain and Improve existing SEO Rankings and Keywords
We will do everything in our power to help you keep your SEO ranking from before.
---
Leading Software Integraions
---
---
---
---
---
Portfolio
Tap to view page
---